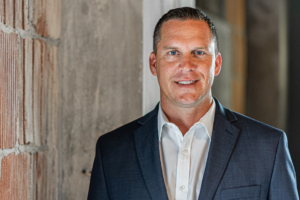 Dan VanDonge
Executive Vice President of Operations
Straub Construction
Years of construction experience:
20
Neighborhood hangout:
Our home, hosting friends and family with smoked meats and homemade grape nut ice cream.
Most cherished charitable organization:
Shawnee Community Services and their hearts to serve the greater KC community from food to advocacy and much more in between.
Favorite project:
Shawanoe Elementary School. It was an incredible experience to interact with the administration, staff and students as they got to witness the construction of their brand new school being built 30 feet away from their existing facility.