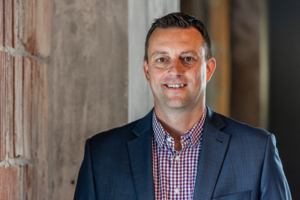 Joe Riedel
Vice President of Business Development & Marketing
Straub Construction
Years of business development experience:
24
Neighborhood hangout:
Any of the many local youth sports venues where one of my three children may be playing football, basketball, soccer or cheerleading.
Most cherished charitable organization:
The Children's SPOT at Saint Luke's Hospital of Kansas City. My wife has worked there for nearly 15 years and during that time I've been fortunate enough to meet many kids with unique personalities and abilities.
Favorite project:
Park University's Robert W. Plaster Center. This is one of the first major projects I was involved in upon joining Straub and combines two of my strongest passions; education and serving our military men and women.